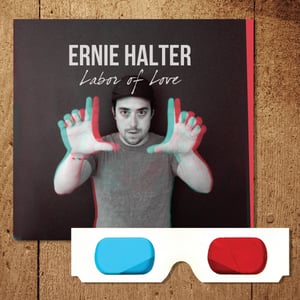 $

12.99
An actual CD! Not just 1's and 0's through the interwebs. We're talking liner notes, album artwork, the whole enchilada people. I'll even put my John Hancock on it. BOOM.
01. This Lonely
02. Fast Forward (Featuring Jessica Campbell)
03. Still Alive
04. Lucy Wears Red
05. Loved
06. Brave Enough
07. Something Beautiful
08. I'd Look Good On You
09. Radio
10. Here & Gone
11. Sweetness
This album is truly a Labor of Love as I put hundreds of hours into the writing, recording, producing, and mixing. I even designed the artwork. Oh yea, the record comes with paper 3D Red/Cyan glasses to view the album cover design. Because everything is better in 3D! #amirite?
NOTE: Official release date is Oct 22, 2013. If pre-ordering, every effort will be made to deliver the record on ON the 22nd.
Combine with a Labor of Love V-neck, or other multiple items to get a discount on shipping. That's no laughing matter. Seriously.
No, seriously.