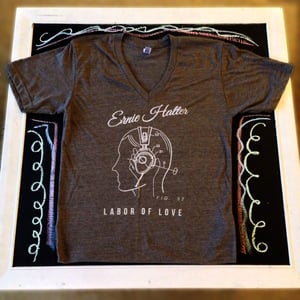 $

22.99
The softest damn shirt you'll ever wear, and let's be honest, you look GREAT in earth tones (who doesn't?). 100% American Apparel, sweatshop free, made in 'Merica.
Tri-Blend (50% Polyester / 25% Cotton / 25% Rayon). That means 3 times the amount of awesome (or shall I say "f'awesome") as a regular t-shirt.
This shirt is FDA approved, and guaranteed* to cure shyness, bad luck, halitosis, and boredom.
*not actually guaranteed.
Combine with a Labor of Love CD, or other multiple items to get a discount on shipping.